Things we do in West Hill

Photo - thank you to Ann Robertson

Information about Men's Group





---

CAMEO [Come and Meet Each Other] is a women's group which meets on the first Thursday of each month in the Narthex at the back of St Michael's Church.

Our aim is to meet other people in the village and enjoy a cooked supper followed by an activity or a speaker.

You are welcome to attend as a guest and new members may join at any time. If you would like to come along but would prefer not to come on your own, please

"Contact Us"

and one of the group will be in touch.

We would love to see you.
---

Tea & Toast & Toys


We meet in the Village hall from 8.45 to offer tea, coffee or milk and toast with marmalade, jam or Marmite and a chat with the opportunity to make new friends.
There are toys for Pre-Schoolers and Toddlers.
We welcome all ages, with or without children. Feel free to drop in and say hello.


---

messy church


Messy Church is an informal church for families. Its values are Christ-centred and are based on creativity, hospitality and celebration. Together, we use hands-on activities to explore Bible stories.
Although Messy Church is geared towards the under-12 age group (NB children must be accompanied by a grown up) all ages are welcome. After the activities and a clergy-led talk, the children have tea whilst the adults enjoy a cup of tea/coffee. Everyone looks forward to the delicious home-made cakes!
We meet once a month on a Friday in the Narthex at St Michael's Church, West Hill from 3.45pm to 6pm. All the dates are included in the School's newsletters plus there are posters around the village.
Why don't you give Messy Church a try?

Dates for 2019
18th January
15th February
22nd March
26th April
17th May
28th June

pastoral care team


Do you live alone?
Do you feel alone?
Would you welcome a visit from a member of our Pastoral Care team?
Do you know a neighbour or friend who lives alone or would appreciate a visit?
We will be glad to drop in and be a listening ear.Please get in touch through the "Contact Us" formWe are not trained carers or counsellors so cannot offer care or advice. All the Pastoral Team have had Safeguarding training and will be glad to be a friendly face.

---

bible study on mondays


Monday Afternoon Bible Study, or MABS as it is known, is an informal get-together of between 20 and 30 people. In groups of 6 or 7, we read a part of the Bible and follow a study- guide which explains, provokes further thought, and encourages us to apply what we discover to our own lives.

The value of the booklet is that it's designed for people who have some Bible knowledge, or have none, so we can make it appropriate and helpful to each one of us.

The Monday afternoons - about 20 per year - are an opportunity for people to ask questions, and to help one another to come to a better understanding. They are a way of getting to know both the Bible, and each other, in a relaxed, friendly atmosphere, and are for anyone in the parish or beyond, whether church members or not.

There is more information, about the current study, on the MABS board in church and in the parish magazine and on the "NEWS" page on this site.

You may also get in touch through the

"Contact Us"

form.

​

---

Toddler group


Every Monday during term time West Hill Pre-School runs a Toddler Group between 9am and 11am, meeting upstairs in the village hall. St Michael's organises a rota of helpers who make coffee and tea for the mums, dads, grannies, grandads or nannies who accompany the toddlers. They also serve snacks and drinks for the children.

If you would like to be included on the coffee helpers' rota and spend an enjoyable couple of hours at the start of the week, please contact Sue Ritchie on 01404 814811.


Home Groups


The Messenger


The Messenger

is the village magazine produced for everyone in West Hill.

It is published bi-monthly and is distributed free to every household in the community.

The Messenger carries a range of articles and news from organisations in the village and events in the church. It also carries several pages of advertising from businesses in and around West Hill or for services that may be helpful for local people.

The magazine is delivered door to door by a team of volunteers but if your household is not receiving a copy, please

"Contact Us"

.

Village walks


We organise an informal local walk every fortnight. Taking no more than a couple of hours, the walks are intended for those of us who mean to take more exercise but often don't make the time.

Starting at 10am from McColls, the walks are currently on a Monday. Come along for a refreshing walk, good company and conversation and perhaps see views of our lovely area that you might not know.
Allcomers welcome, just turn up or get in touch through the "Contact Us" form.

Planned dates are January 21st and February 4th & 18th but the walks may be cancelled in the event of adverse weather.

---
Powered by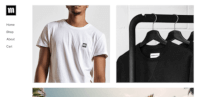 Create your own unique website with customizable templates.