Photo - thank you to Ann Robertson
---
January



Let us huddle together this morning,
our community a place of warmth in our lives
as we share the flame of hope and connection.
Let us allow the frost of isolation and bitterness to melt away
as we open ourselves to a sense of peace and spirit.
We extend our thoughts to all those who are cold this morning,
lacking shelter or love to keep them warm.
Let us wrap our prayers around them and each other like scarves,
and wish each other safe journeys through the storm.
May we be insulated from fear as the earth is insulated by the snow,
And, like bulbs, may we continue to grow and open inside, despite the cold,
Ready for the spring, to stretch and grow towards justice.
Amen



---
---
Candlemas
The Song of Simeon.

Lord, now let your servant go in peace,
your word has been fulfilled:
My own eyes have seen the salvation,
which you have prepared in the sight of every people:
a light to reveal you to the nations
and the glory of your people Israel.


Candlemas is a Christian celebration occuring on February 2 that commemorates the Presentation of Jesus at the Temple when he was a baby. It occurs 40 days after

Christmas Day

. According to Jewish law, a woman who had given birth to a boy had to wait forty days before joining in temple or synagogue worship, and needed to be ritually purified at that time to be able to re-join her community. So, that's what Mary was doing. Simeon and Anna were in the temple that day. The Law demanded as well that the infant was to be consecrated to the Lord and sacrifices be made.

In some churches Candlemas is celebrated on a nearby Sunday. The term "Candlemas" (meaning Candle Mass) refers to the practice of the blessing of candles by the priest during a church service for use during the year in church and in the homes of the faithful.

While in many countries Christmas decorations are traditionally removed on

Twelfth Night

, for other countries it is customary to remove them on Candlemas.
---
As I journey



Your light is the only light I need
as I travel through life's mystery.
Your word the only voice I hear,
that still small voice that leads me
to the place where I should be.
Your presence is the only company I need,
as I walk this narrow road.
Your fellowship the warmth I crave
to help me on my way


Photo - thank you to Ann Robertson


---
Powered by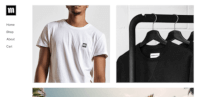 Create your own unique website with customizable templates.